---
---
Handcrafted, scented with lavender, geranium, and rosemary essential oils cocinut and raw goat's milk soap. 6oz bars. 

All of our soaps are handcrafted in our studio within our house. The goat's milk is from our family's farm, and is milked from happy Swiss milking goats. The weight is approximate - it's usually more but could be slightly less due to the hand-cut nature of our soaps. This soap is not vegan.

Full ingredients: raw goat's milk; saponified oils of: sunflower, coconut, olive, and cocoa butter. This particular soap is coloured with henna, indigo, kaolin clay, madder root, alkanet root, and kaolin clay. Scented with lavender, geranium, and rosemary essential oils.

Our soaps are hand cut, and hand poured. As such, there may be slight defects on the soaps. They are still beautiful, and best of all - effective! These soaps produce a lovely, bubbly lather that is also very conditioning.

The photos represent a soap similar to the one you will receive. Our soaps are "naked packaged" with linen paper, we do not use plastic in our packaging and utilize recyclable materials wherever possible.
---
Customer Reviews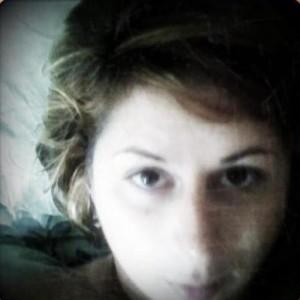 CH
11/09/2021
Chelsea H.

Canada
These soaps will ruin all other soaps for you.
I'm not sure if I should give 5 stars or 1, because these soaps are AMAZING, but now I can't use any other soaps because they just don't stack up to April's!
08/30/2020
Serena S.

Canada
Great Product, Great Service!
This is some of the best natural soaps on the market. Generous size, lathers well and high moisture content. The website is soooo easy to navigate and use for purchasing. Glad to have you!
08/17/2020
Cassandra M.

Canada
First Order
I bought two of two different kinds of soap last month and they are both heavenly! It was my first time ordering and I was so happy with the product! The delivery was faster than I expected and smelled amazing. The handwritten note thanking me for my order was so sweet. I will definitely be ordering again